FONCTIONNALITÉS
NOUVEAUTÉS POUR VOS PROJETS
CONVERSATIONS ET TICKETS
Start conversations thanks to tickets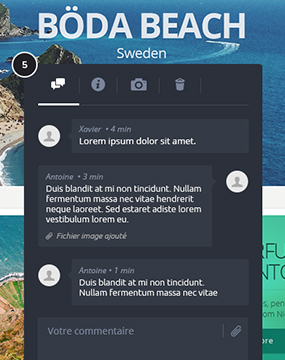 When you open a conversation with a ticket, you have numerous options at your disposal to interact with your team in a simple and contextualized way. You will find below all the available options to improve your conversations.
All the conversations on your tickets are dated and signed by the team members: whatever they have done, deleted or updated. Preview notifie you to know when conversations are made and who are the contributors.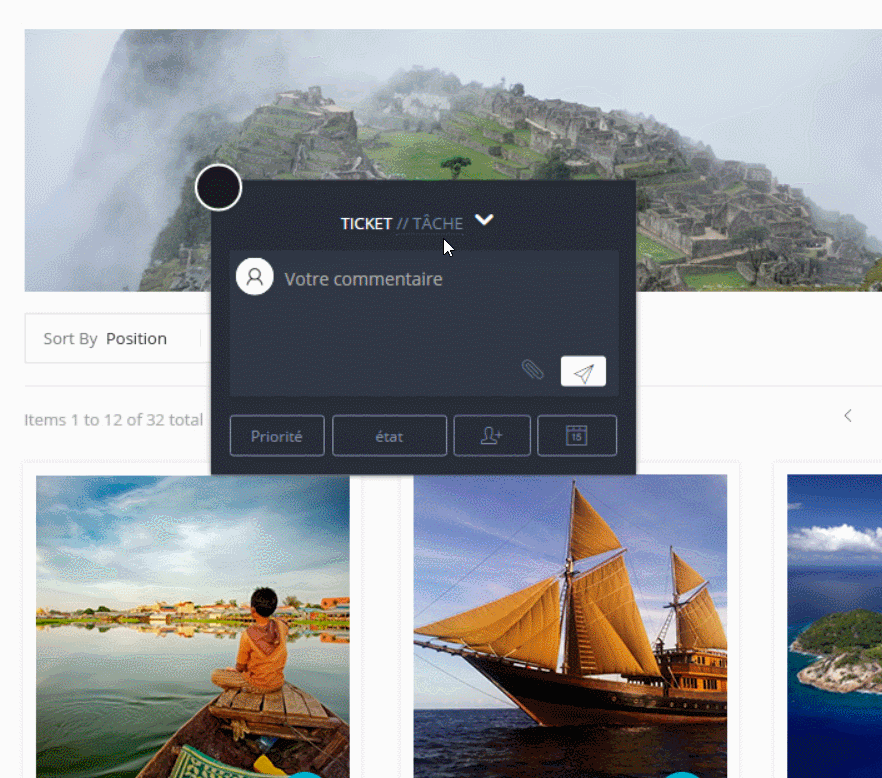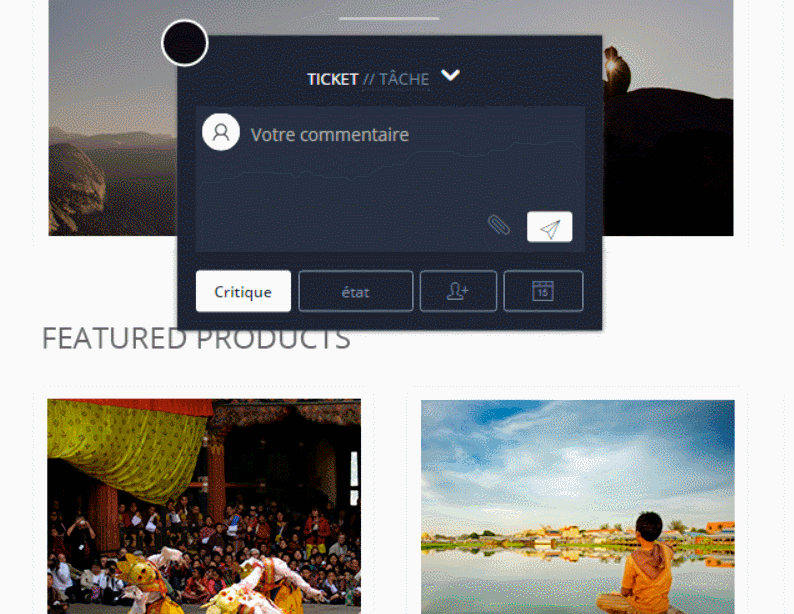 PRIORITY
The priority by default is "Normal". You can assign other priorities according to the importance and the urgency of the your demand ("Low", "Normal", "Critical", "Blocking").
ASSIGNATION
"Who has to do this task ?"
You can assign it to yourself or give it to someone else. The drop down menu shows you the members of the project (or sub-project) to which belongs the task.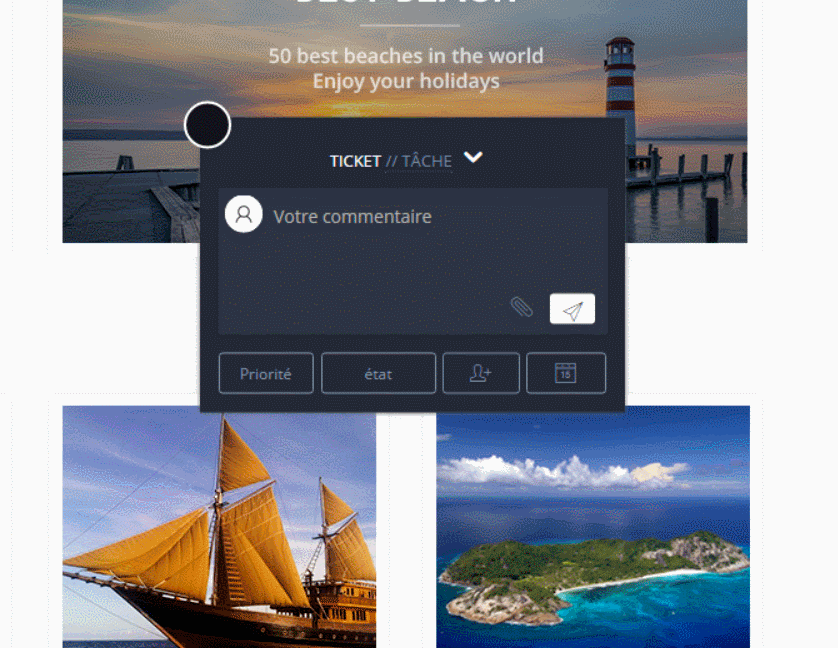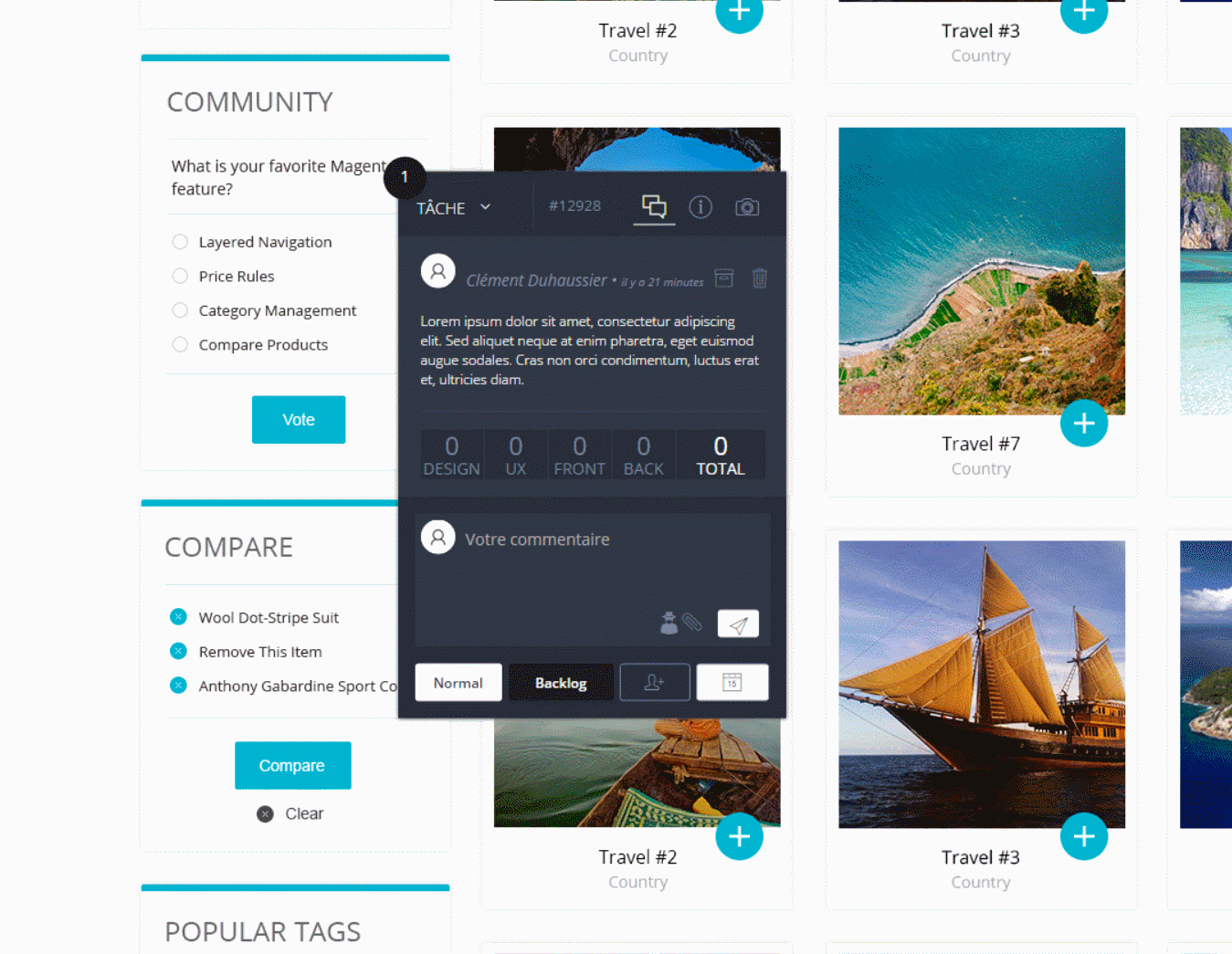 ATTACHED DOCUMENT
You can add an image to the conversation, a file or a PDF document to improve and exchange more efficiently.
HISTORY ET REVIEW
When you create a conversation you can see at any moment your website or your mock up. This allows you to visualize the development and the work done this the creation of the ticket.
OTHER FEATURES
Find the other features of Preview.