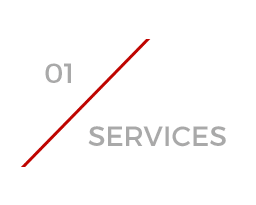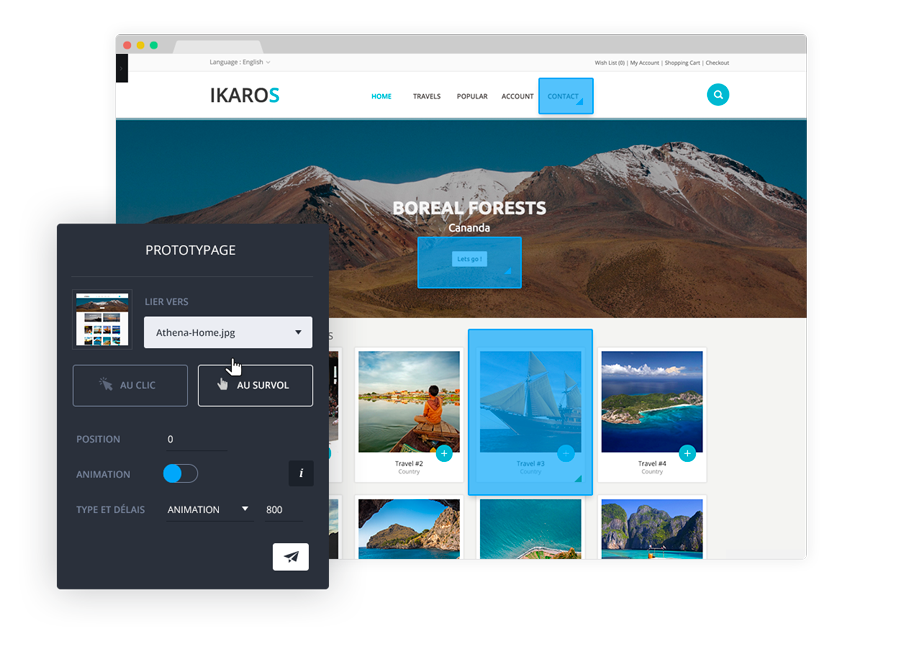 TURN YOUR DESIGNS INTO PROTOTYPES
In few clicks, upload your documents and turn them into interactive prototypes
Overview animation and transition management, Preview App allows you to create overview and clicked links directly on your designs. You can administrate those links and definite the interactions between your different designs.
Responsive:
You can simulate directly all kinds of screens, from the mobile, to the screen 16:9 including tablets and laptops.
Sign up for free
"

Preview is a very useful tool to view his mockups from any post, no matter what is the format (.png or HTML/CSS). Moreover the learning is very simple, the monitoring of tickets is very easy and very fast through the Kanban and allows you to become aware of all the project progress.

ELODIE GAILLARD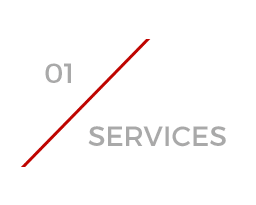 A MULTIFACETED PLATFORM (DESIGN, SMARTPHONE APP, WEBSITE)
Preview allows you to drive and to manage designs, mock-ups App mobiles/tablets or directly websites
With Preview you can manage your projects with a completely online tool, easy to use and where you can see and interact directly on your designs in all available formats but also on your websites and their responsive ranges.
The platform allows you to get quickly contextualized feedback, to manage your projects organization, to view the different versions of your designs and to find anomalies on your websites at the same time.
Get started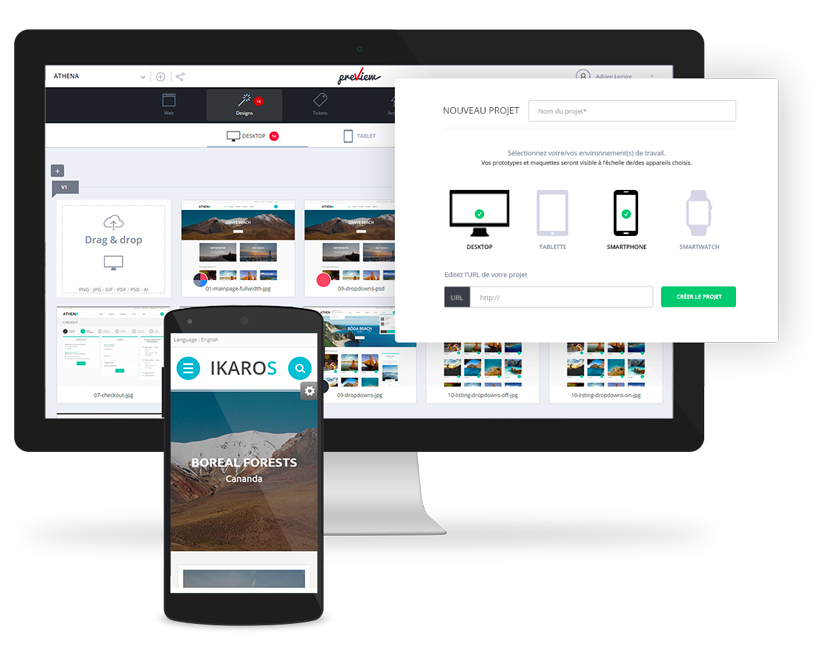 "

Preview allowed us to add mock-ups on the platform and  also to manage the development of our online websites, which was impossible before.

AUGUSTIN DE PREVILLE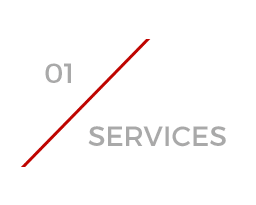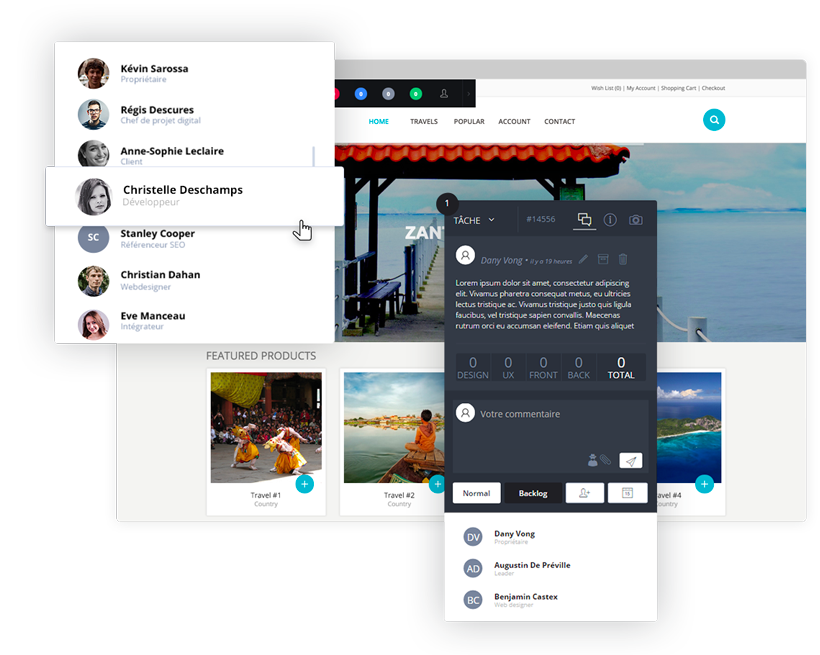 SHARE YOUR PROJECTS WITH YOUR TEAM AND YOUR CLIENTS IN A SECURE WAY
A rights management made to collaborate
Preview allows you to manage your project team with only one interface. Add each new user, choose his role, from the project manager to the developer, and give him a secure access.
Sign up free
"

Thanks to Preview, communication is done immediately, contextually and we don't lose information and time anymore with a lot of mails.

FREDERIC SORRET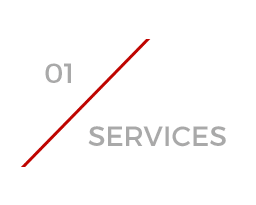 COMMENTS, FEEDBACK ET ANNOTATIONS
All exchanges are done contextually and it changes everything
With Preview forget endless email exchanges! You just have to add comments where you want: on designs, on mobile versions or directly on websites.
This allows you to greatly optimize the information on your project and to keep your periods.
Sign up free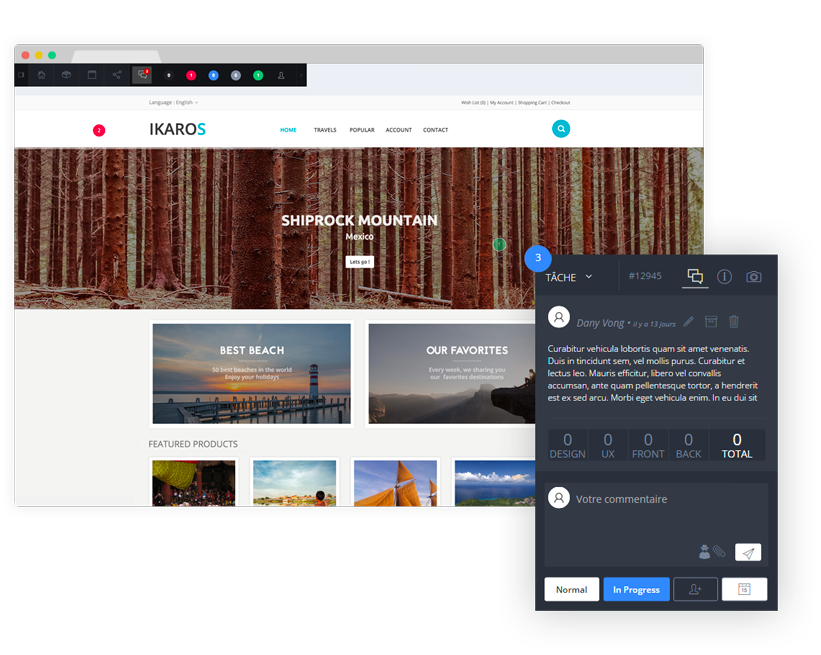 "

We needed a simple way to show mock-ups and write comments. Preview answers to all our expectations.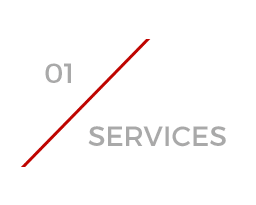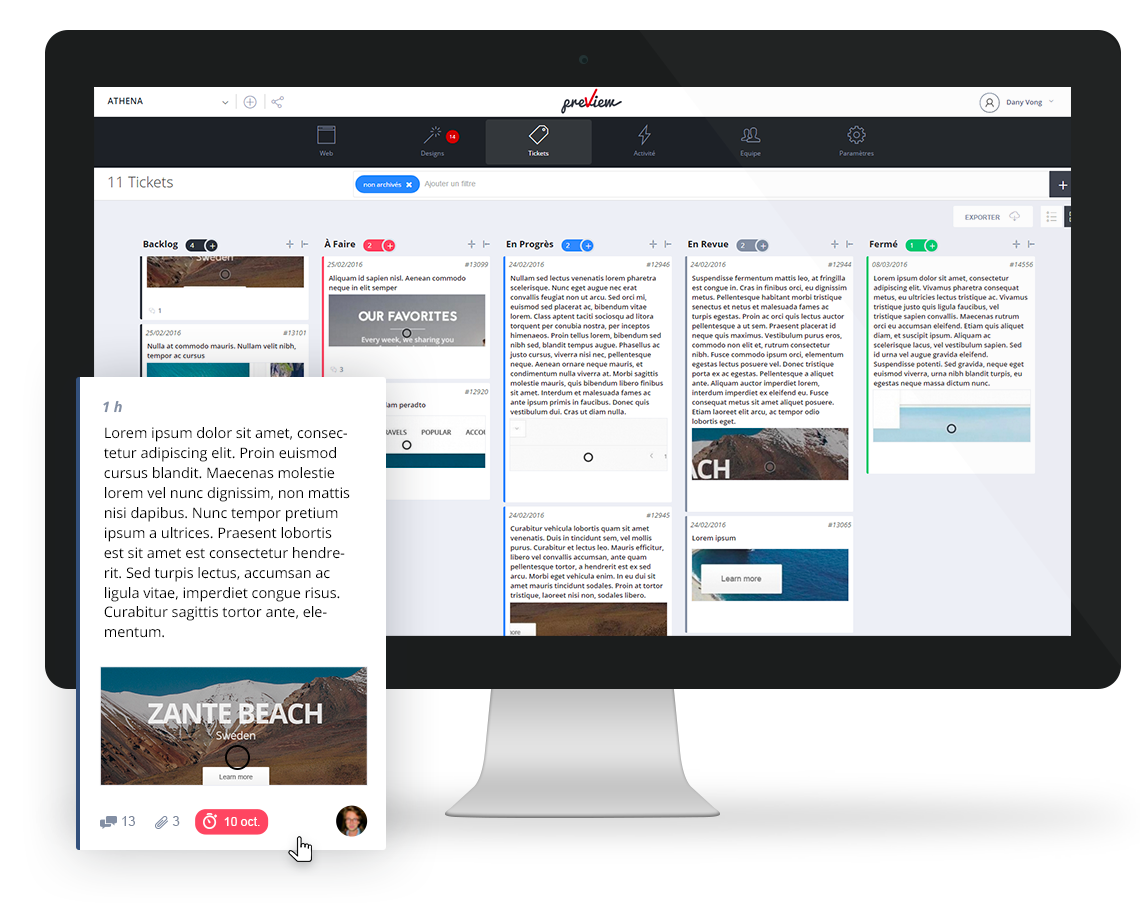 MANAGE YOUR PROJECT IN AN AGILE WAY
Use your Kanban board to manage all your tasks.
When you open a conversation with a ticket, you have numerous options to interact with your team in a simple and intuitive way. You will find below all the available options made to optimize your conversations
All the conversations on your tickets are dated and signed by the team members: whatever the things they have done, deleted or updated, Preview informs you to know when they are made and who are the participants.
The display of tickets is made in a classic way (list) and can also be done in Kanban or in SCRUM.
Sign up free
"

Thanks to Preview the project teams works better together and we have immediate feedback from our customers.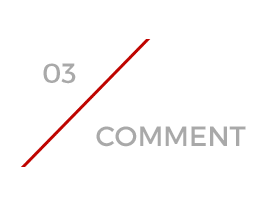 WHO IS IT FOR ?
The strengh of this plateform is that it function for all the fields of the digital
Pilot the graphics production, web design and wireframe. Follow the progress and manage the website technical development in all the phases passerby the recipe, the AB testing and the websites feedback.
DESIGN
Layouts
Wireframes
Interactive design
Banners creation
Website Design
DEVELOPER
Bug tracker
Kanban
JavaScript
HTML & CSS
W3C & WAI 2.0

PROJECT MANAGER
Estimation
Piloting
Tickets
Kanban
Gant
FEEDBACK
Sharing
Interactive visualisation
Design
Tablet
Mobile
Comment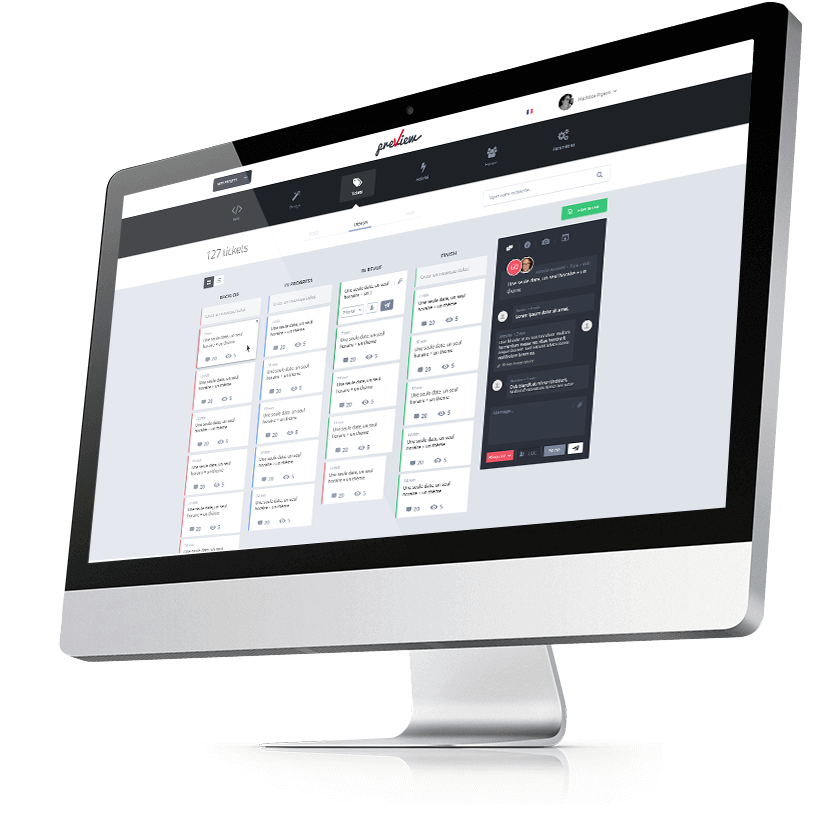 YOU WANT TO START THE EXPERIENCE?
Create your account today and take advantage of a free project forever
The best way to not leave us is to try. We set up a 100% free offer to try Preview with a project so do not hesitate!
DO YOU WANT TO JOIN US ?
We are always looking for new talents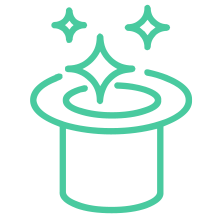 Are you passionate by designs and web problems and do you want to in this field ?
You think that your current structure does not allowed you to exploit totally your potential ?
You want join a human-sized structure in which you have a unique place and you are admitted ?
You have between 1 and 3 years of experience as Full Stack developer, you have also an experience with Node.js/AngularJS.
You know Jquery, MongoDB, Redis (and a lot of other things).
You are not afraid of using Git and doing branch.
You are very sensitive to the UX.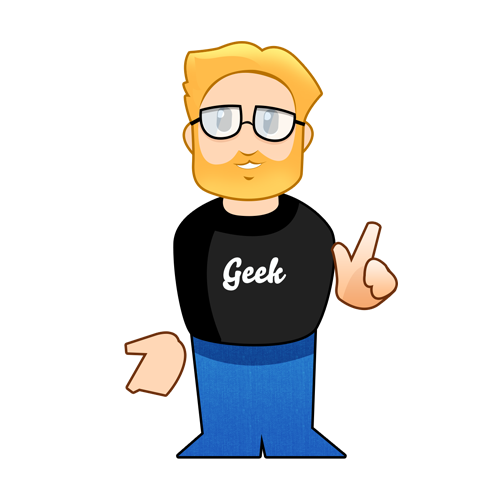 We are looking for a social media manager, bilingual in English and French. You will have to implement the different community programs conceived by Preview, to write articles about the digital issues (UX, design, web) and to lead the social networks (Twitter, Facebook etc.).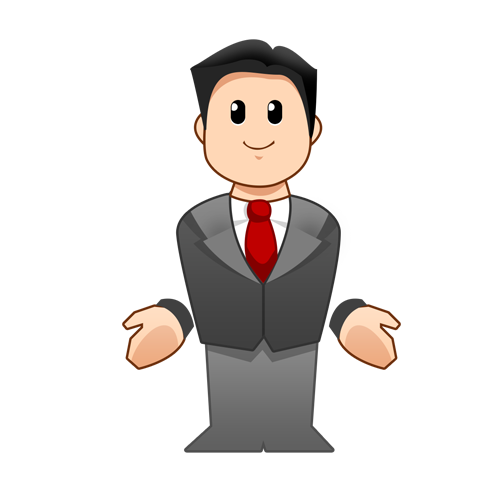 Integrated to the Communication department, you are in charge of the creation and the realization of marketing tools and you will promote the identity of the brand. In collaboration with the Marketing department, you will stage the product, the offer or the service using the axes defined in the brief.
WEB DESIGNER / MOTION DESIGNER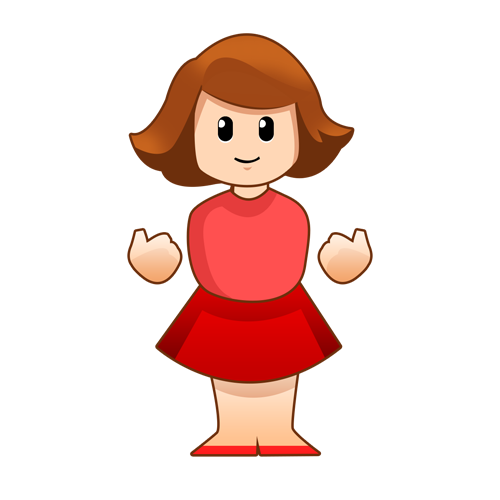 It has been few weeks that we use Preview. What a time saving and what a simplicity of use!
Preview allowed us to ad mock-ups on the platform and  also to manage the development of our online websites, which was impossible before.
We do not have to explain how the designs fit together anymore because the platform Preview is smart and intuitive.
We needed a simple way to show mock-ups and write comments. Preview answer to all our expectations.