FONCTIONNALITÉS
NOUVEAUTÉS POUR VOS PROJETS
PROTOTYPING OF DESIGNS
Create your own prototypes from your designs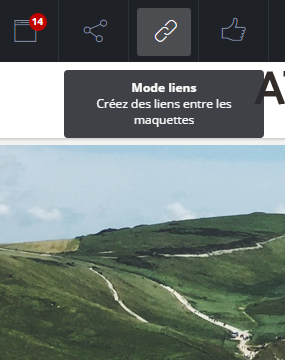 With Preview, you can give the possibility to your customers to approve your work faster.
In a click, you can validate and close a discussion, making it possible for your teams to approve your work faster.
HOVER AND OVERVIEW
When you create a link between two mock-ups you can define on the desktop part if the link between the designs is made by a clic or with an overview.
ANCHOR
You have the possibility to create a link directly on your page's design.
TABLET AND MOBILE
Specific interactions
When you chose designs on mobile and on tablet, the links between the mock-ups can exploite all the mobile and the tablet features: slide, scroll up, etc.
OTHER FEATURES
Find the other features of Preview.