FONCTIONNALITÉS
NOUVEAUTÉS POUR VOS PROJETS
SHARE A PROJECT
Your customers, your guests and your colleagues on the same platform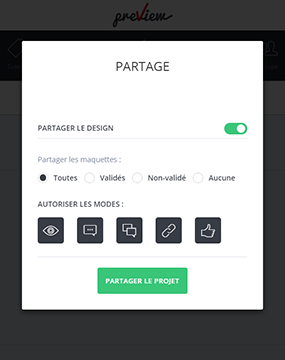 You can add members to your project for free and give them specific roles. After that, they can view directly all the works and participate to exchanges for their success.
Each member has his own interface and his own rights. Everybody knows exactly what is happening in his field and can keep the project moving without being disturb by other interventions.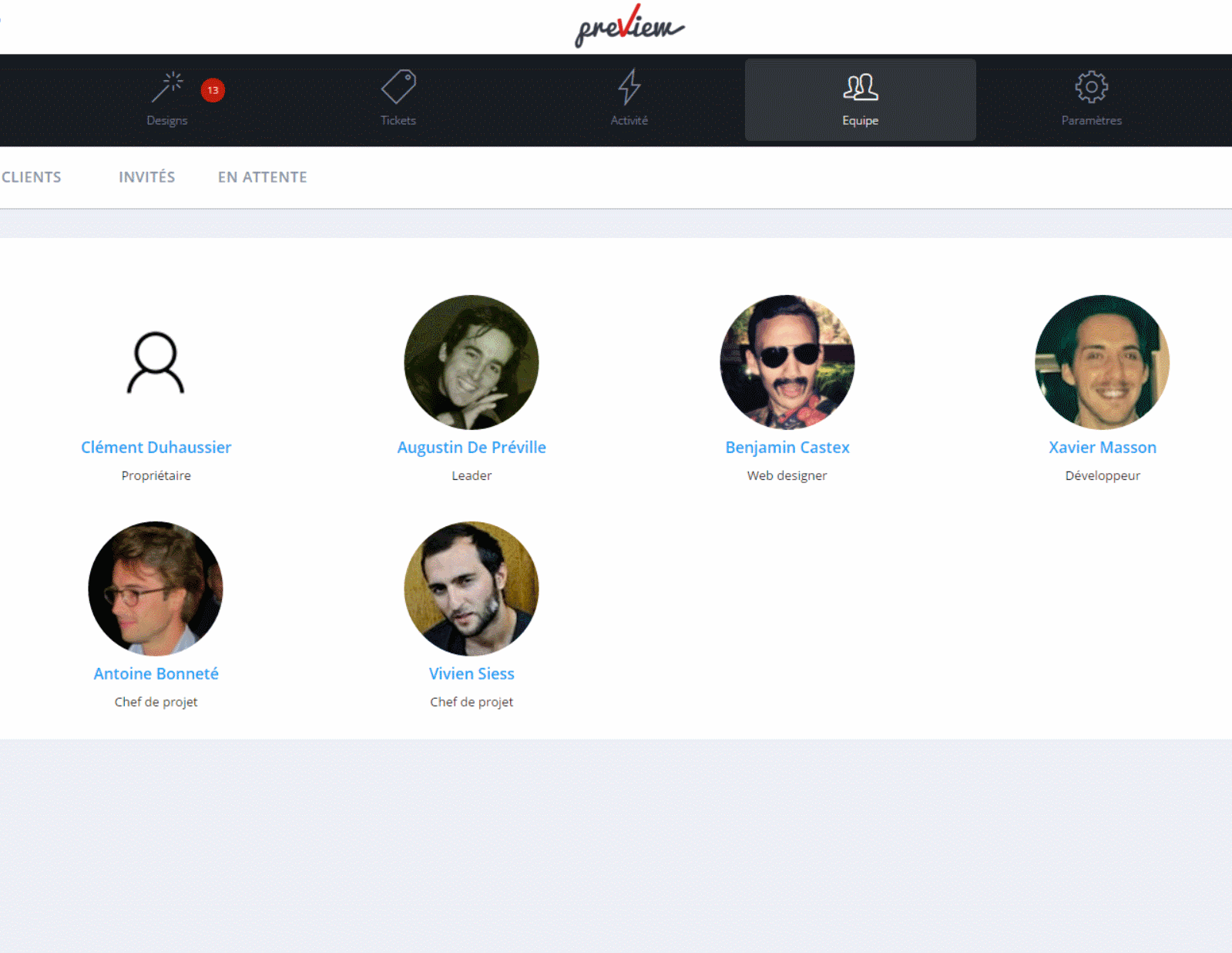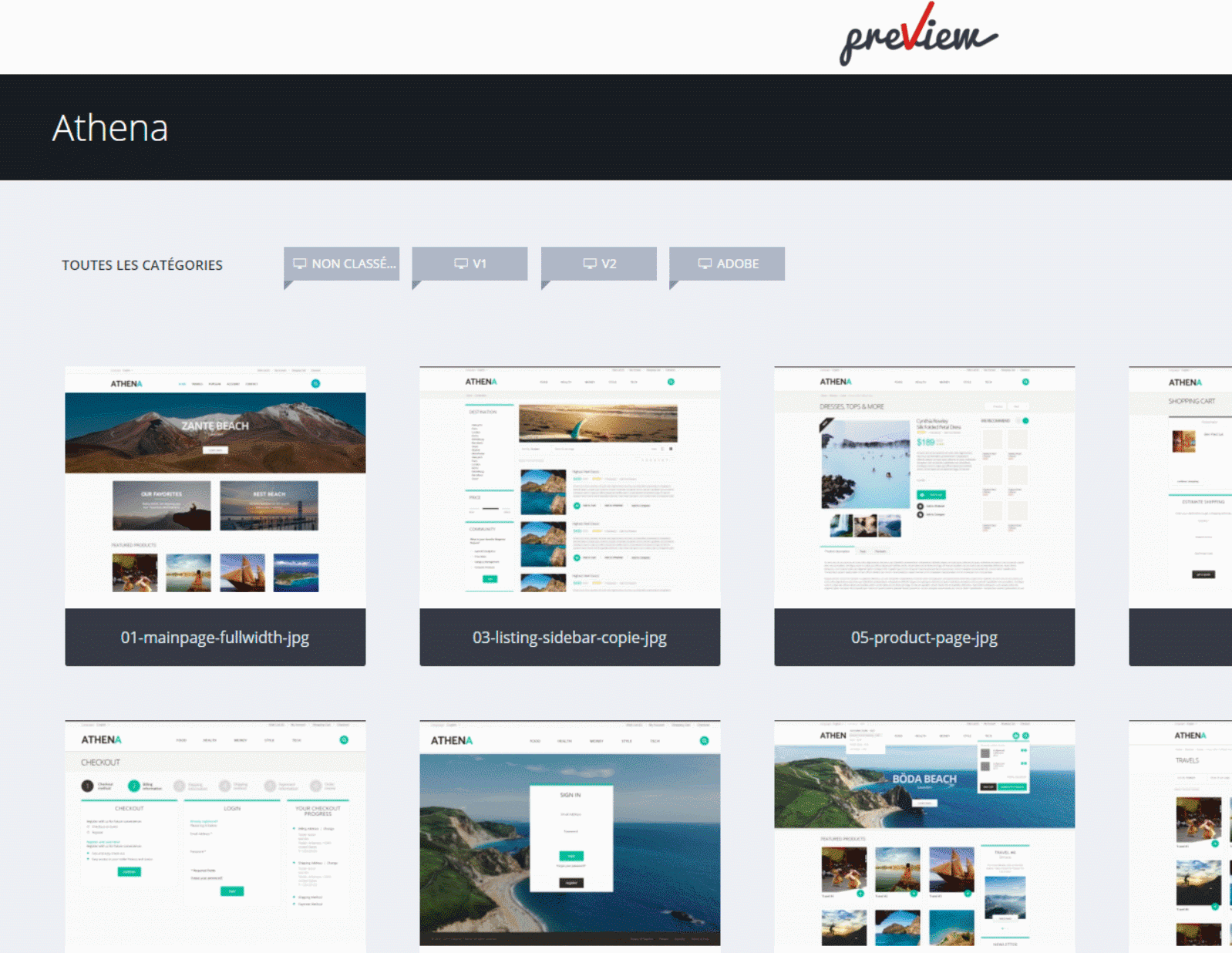 CUSTOMER ROLE
The customer role allows to view the website or designs directly from the interface, to see the discussions, to close them and to generate new ones. However he will not have access to all your dashboard and he will not can add new team members.
OTHER ROLES
The graphic designer and the developer can access to all the project, they can add designs or web pages but they can not modify the project's settings neither add new members.
The project manager and the supervisor have all the possible rights on a project.
OTHER FEATURES
Find the other features of Preview.