FONCTIONNALITÉS
NOUVEAUTÉS POUR VOS PROJETS
RESPONSIVE
Manage all the responsive's components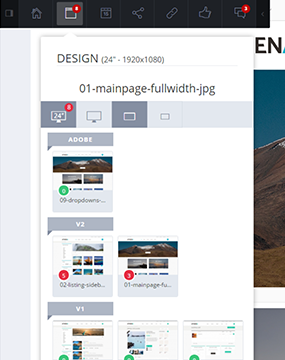 When a new project is created for the web part, the "Device(s)" feature allows you to test all your website according to different responsive versions.
There are three types of devices: desktop, tablet and mobile.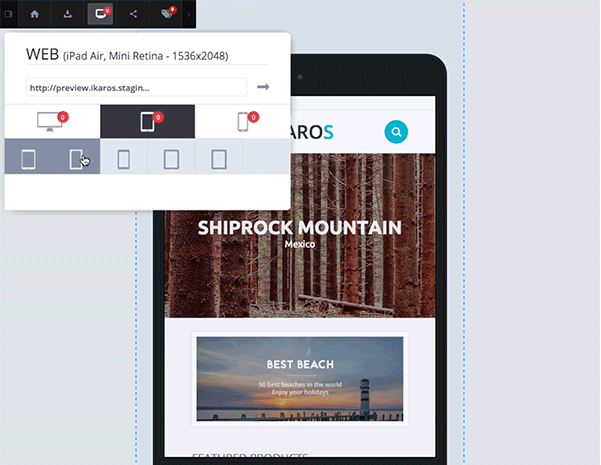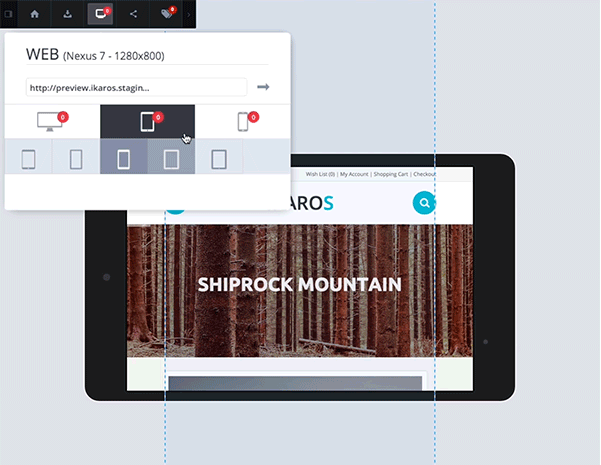 27' screen
24' screen
Large desktop (landscape) 1680×1050
Small desktop (landscape) 1280×1080
Netbook (landscape) 1280×800
Tablet landscape 1366×768
Tablet portrait 768×1366
Ipad landscape  1024×768
Ipad portrait 768×1024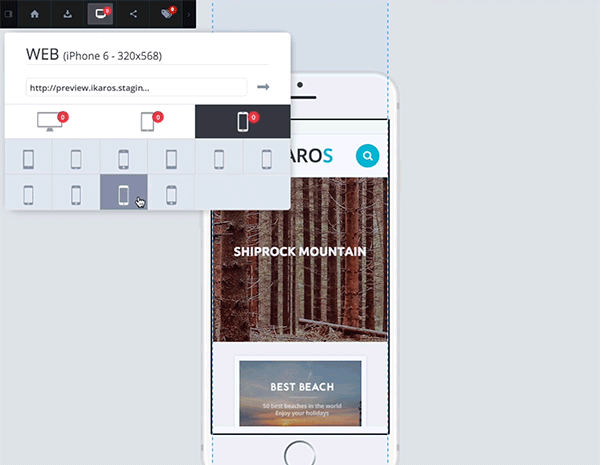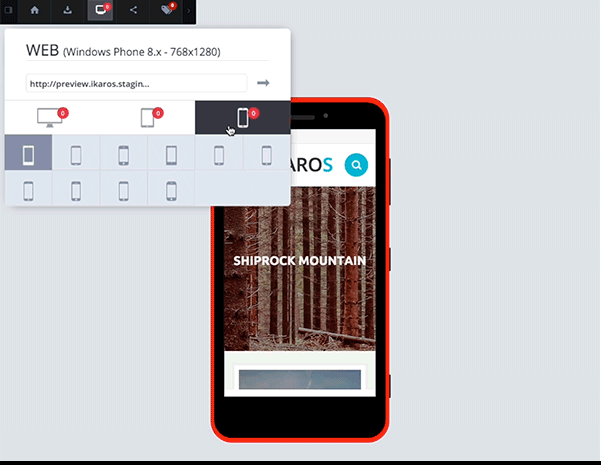 Iphone landscape 480×320
Iphone portrait 320×480
Iphone retina landscape 960×640
Iphone retina portrait 640×960
Windows phone 7.x landscape 800×480
Windows phone 7.x portrait 480×800
Windows phone 8.x landscape 1280×768
Windows phone 8.x portrait 768×1280
OTHER FEATURES
Find the other features of Preview.