FONCTIONNALITÉS
NOUVEAUTÉS POUR VOS PROJETS
INSPECTOR
A tool to work in a contextualized way on your website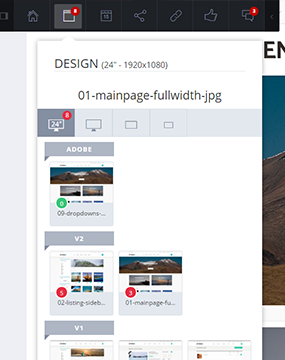 Preview provide a set of tools on your website created to facilitate the work of developers, ergonomists in order to make your website more accessible to visually impaired persons. This will produce a better SEO of your site.
Except the validators, auditing of HTML and CSS, we created a resizing tool for mobile and tablet formats to test the responsive versions in web designs.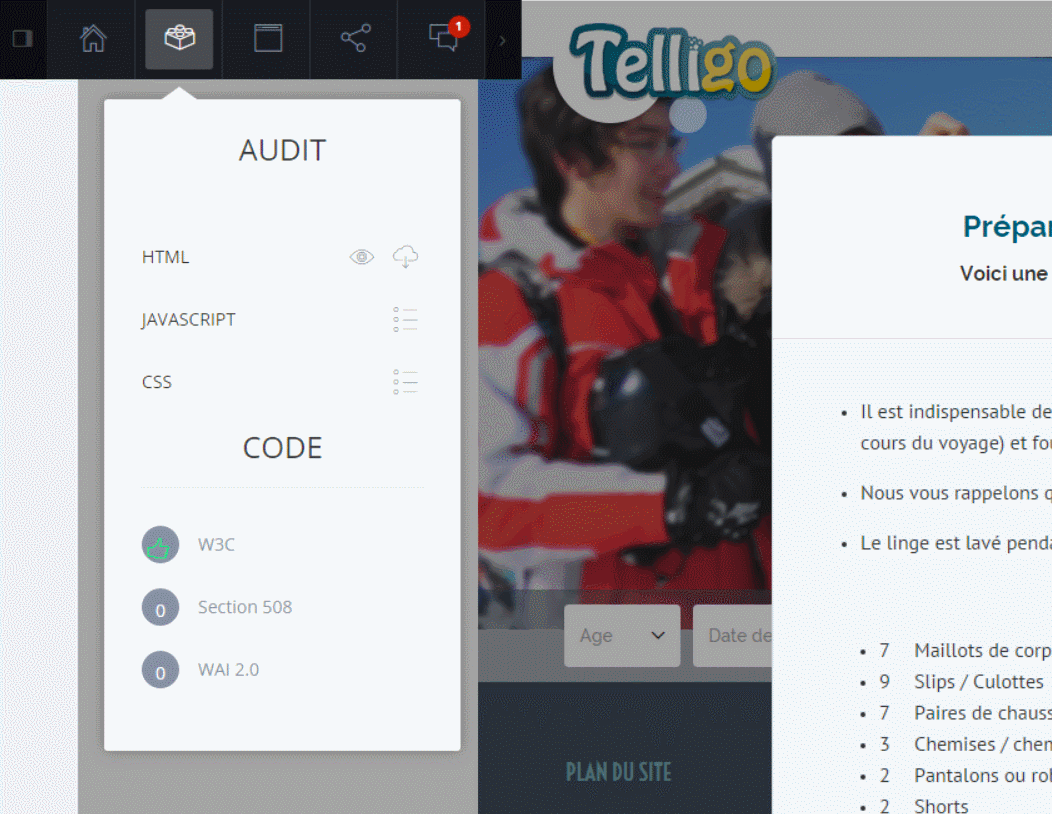 W3C VALIDATION
By clicking on the button at the top right of the screen, you can directly know the number of W3C errors.
By clicking on the line you will have directly all the mistakes line by line and with the explications to fix them.
"It can be useful and positive to use a code in compliance with the W3C standards because it will be more easily exporable by search engines and more easily manipulated by the webmasters" Google
WAI 2.0 ACCESSIBILITY - SECTION 508
WAI 2.0 is a validator made by the "Web Accessibility Initiative" (WAI). It allows to provide and to correct the main problems of accessibility for visually impaired persons and to facilitate the use of software for them.
The section 508 allows to be more strict and to respect 90% of the RGAA norms.
Beyond the many advantages for handicapped users, web accessibility benefits more widely to all users and actors, especially regarding its ease of use, control of the contents production and their accessibility.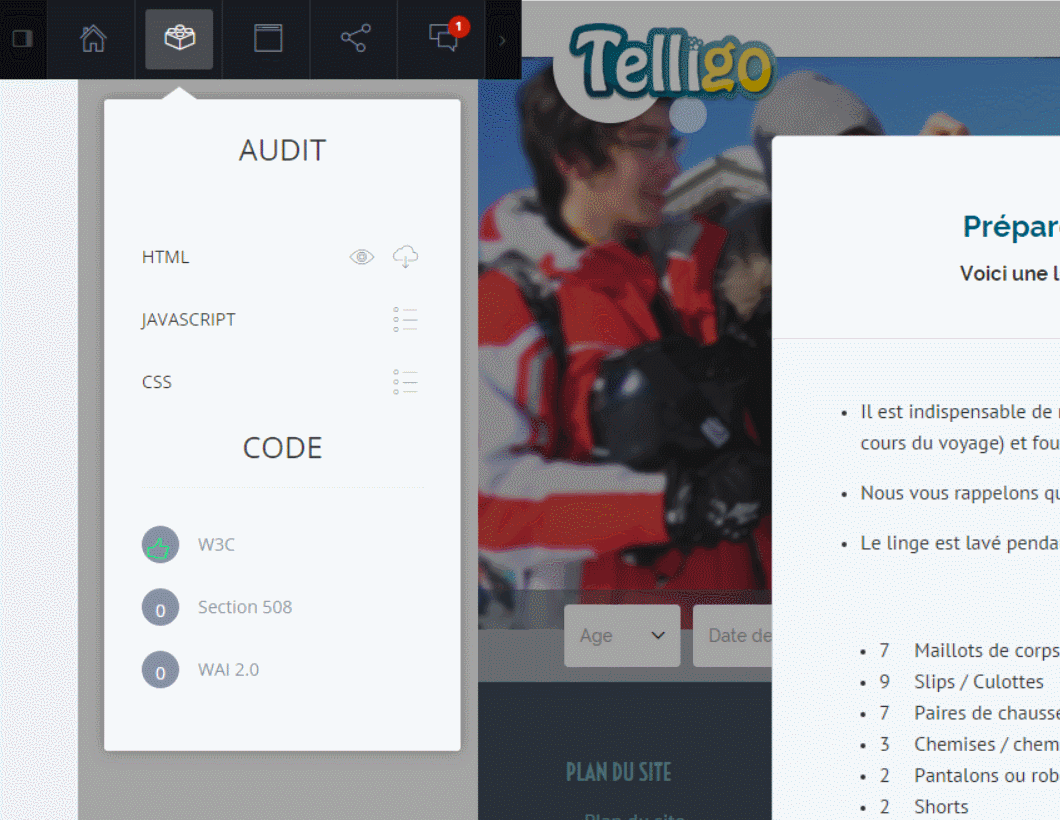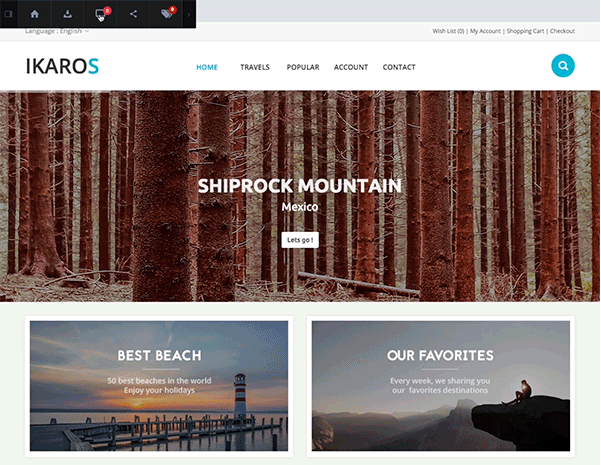 ONLINE RESPONSIVE
You can test directly all your site and its different responsive versions. From your project's settings you can add all screen resolutions (tablet, smartphone...) and visualize your website without opening it in many browsers.
CSS-HTML AUDIT
From the Preview interface you can view all the CSS, Javascript and HTML used on the website, browse them and download them directly on your computer.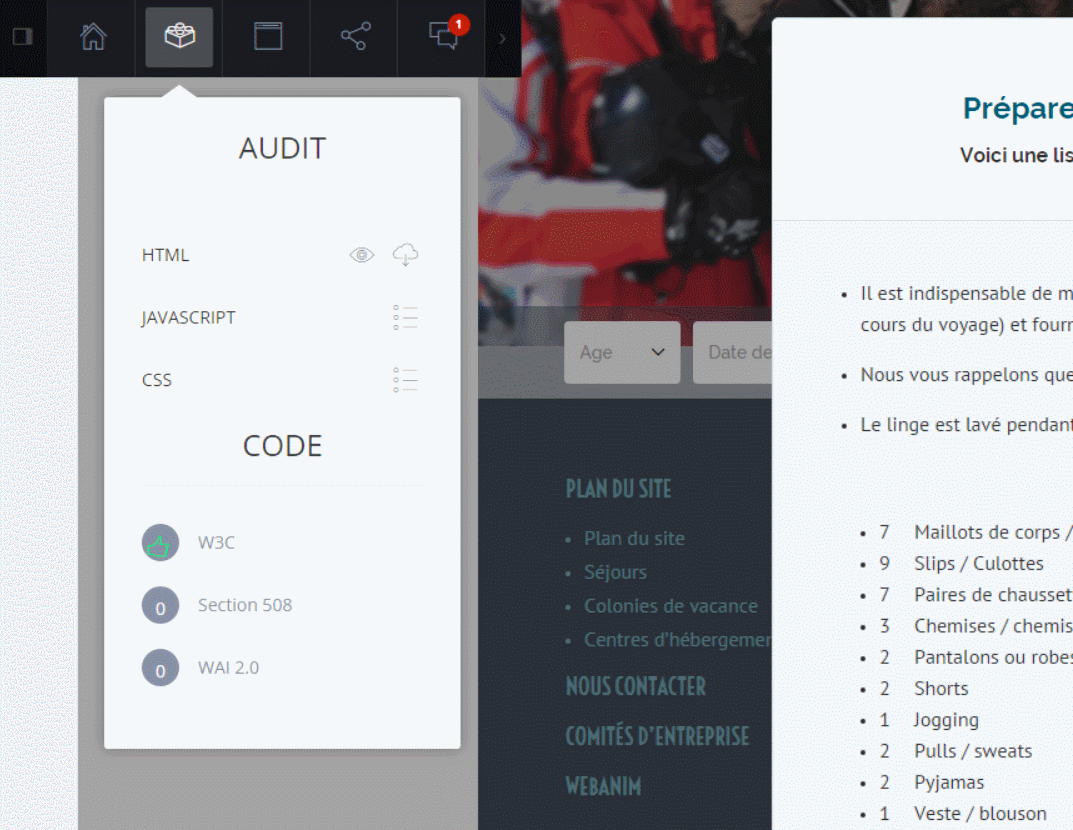 OTHER FEATURES
Find the other features of Preview.