FONCTIONNALITÉS
NOUVEAUTÉS POUR VOS PROJETS
API REST
Interface with Preview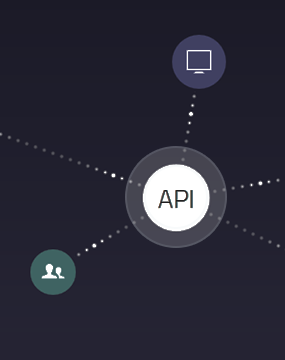 Preview has an API (Application Programming Interface) that allows to interface automatically with other systems. The API REST supply all the available features from the client's interface : reading, creation, modification and deleting of projects, tickets (anomaly, task, development), designs and webpages.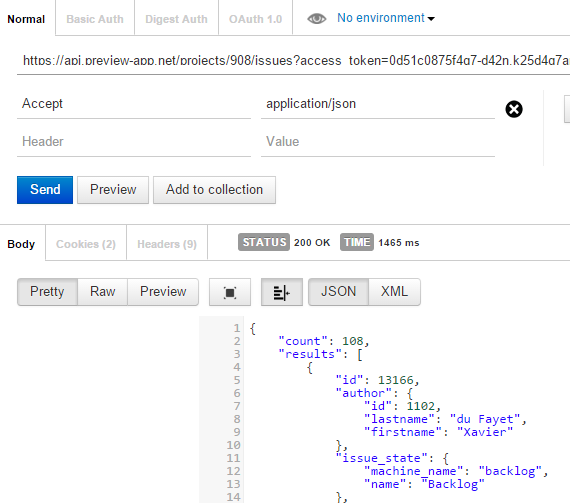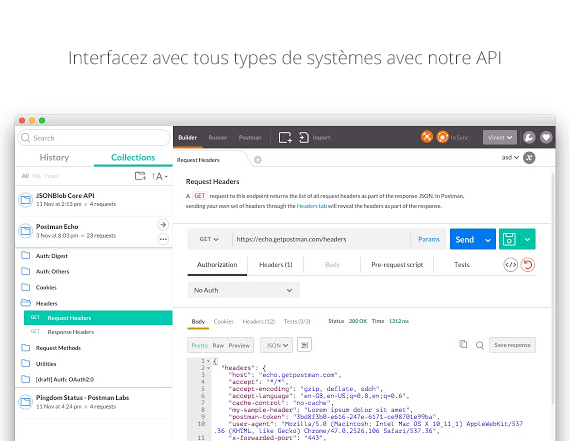 BETA
This feature is available on request
This feature is not yet open to all the account's members, it is available to a group of beta testers.
If you wish, you can become a beta tester and in this way access to the documentation. For it send us an application through the contact's form.
OTHER FEATURES
Find the other features of Preview.